Kuala Lumpur – redONE Network Sdn Bhd ("redONE"), Malaysia's leading Mobile Virtual Network Operator (MVNO) provider, announced today the launch of redCASH, the country's first Online Money Lending platform by a Telecom Operator. The platform will provide micro-loans ranging from RM1,000.00 to RM10,000.00 at attractive interest rates, exclusively for redONE's loyal subscribers. This platform will enhance the fintech market in Malaysia and marks a significant milestone for redONE since its inception 11 years ago, as it becomes the first telco to venture into this domain.
This is a major achievement for redONE, which has been dedicated to offering affordable postpaid and prepaid plans to its customers. With digital lending, redONE can now extend micro-loans to its underserved customer base.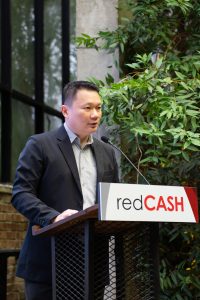 "We are thrilled with the launch of redCASH, which will greatly contribute to the fintech market in Malaysia. Being the first telco to offer this service is a significant milestone for us since the establishment of redONE 11 years ago," said Mr. Farid Yunus, Chief Executive Officer of redONE.
redCASH is designed specifically to cater to the needs of redONE's loyal subscribers with distinctive features. These loans are exclusively available to redONE loyal subscribers and the approval process is fast. Convenient payment methods are provided through online banking, JomPAY, and cash payments at participating redONE dealers.
"We understand that access to credit is a major challenge for many Malaysians. With redCASH, we can provide micro-loans to customers who may face difficulties obtaining loans through traditional channels," added Mr. Farid Yunus.
This innovative platform is made possible through a strategic partnership with Experian Information Services Malaysia ("Experian"), the renowned credit rating agency. Experian will provide credit assessment of redONE's customers and determine their Debt Service Ratio (DSR) eligibility. Through the collaboration with Experian, redONE can leverage the agency's expertise in credit assessment to ensure responsible lending practices and better serve its customer base.
"Experian's data-driven credit-decisioning solution ensures that assessments are both fast, fair and affordable. Experian is delighted to support redCASH's automated decision-making platform which speeds up credit decisions by letting redONE quickly work out whether applicants can afford a loan. This determines that they are making sustainable lending decisions while safeguarding Malaysian consumers in making the right borrowing decision for themselves," emphasized Ms. Dawn Lai, CEO of Experian Information Services Malaysia.
In a remarkable achievement, redONE has been officially recognized by The Malaysia Book of Records as the First Telco in Malaysia to launch an Online Money Lending platform.
redCASH is now operational and available to redONE's loyal subscribers. Customers can apply for loans through the redCASH website at https://redcash.com.my or by downloading the redONE app. With the launch of redCASH, redONE reaffirms its commitment to providing innovative and affordable services that cater to the evolving needs of its customers in the digital era.